Each year, we decorate our homes and offices during a season or holiday with festive decorations to celebrate that season or holiday. It's nice to see our environment in a different light every once in a while. It's fun and creates excitement. However, it's not the only way to shake up the monotony of our everyday surroundings. It's also good practice to rotate your wall art in each room every once in a while to create a new, refreshing look.
While rotating your artwork can include incorporating new artwork into your art collection, it does not necessarily mean entirely getting rid of old artwork. It simply means moving pieces around, possibly into different rooms with a different combination of pieces. It could mean storing a piece temporarily for a season or two while something new hangs in its place. Or, yes, it really could mean retiring an artwork entirely.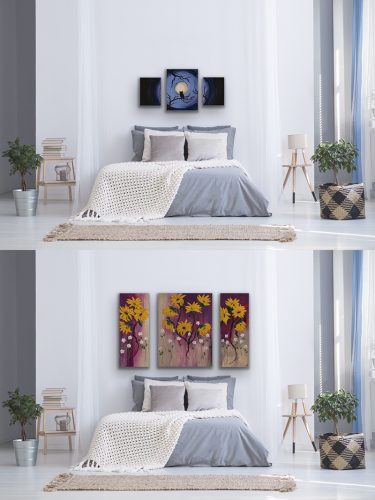 The point is to refresh a space that has looked the same for a period of time, change has to occur, and rotating artwork within your home or office space may be something that you never thought about before. It also gets rid of the excuse that you can't buy new art because you don't have the wall space for it.