I recently had an explosion of creativity over the last 18 months and an urge to get it all out on canvas, however, I was painting faster than I had been selling my work. Living in a small one-bedroom apartment just outside New York City, I had to find a solution for storing my work until it sold so I rented a public storage unit. 
One may gasp at the thought of placing your valuable art in a potentially hazardous space where it could not only be stolen but suffer from mold, mildew, or rodent damage. However, there are many precautions that can be taken to help ensure your precious works of art do not fall victim to these circumstances. In this article, I will provide you with some of the best practices for safely preparing artwork for storage until it's sold.
Preparing the Artwork
First, I typically like to make sure my art is ready to hang for the customer, so I will make sure that I have added the screw eyes to the back of the canvas and threaded the artwork with wire to make this possible.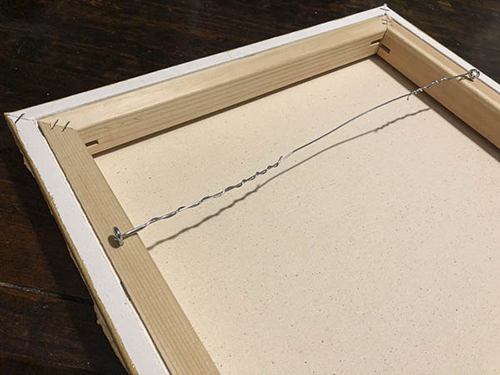 Next, I'll wrap the artwork in glassine paper and use either a white gaffer tape or masking tape to secure the closure of the wrapping. I don't use saran wrap or bubble wrap because plastics can invite moisture under the right temperatures, which can lead to mold and mildew.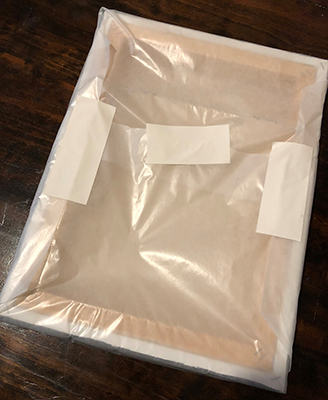 Packing the Artwork
While I'm all about recycling, I recommend using new boxes for storing valuable artwork instead of recycled boxes. My reasoning for this is that boxes that have already been used for things such as shipping have experienced the elements of the outdoors which can cause mold and mildew. For instance, a box may have sat on a semi-moist doorstep and then dried 99%, have had little ants crawled into the crevices of the corrugated cardboard, or the box itself may be worn, slightly dirty – any of these things could be potentially hazardous. Do you really want to take a risk?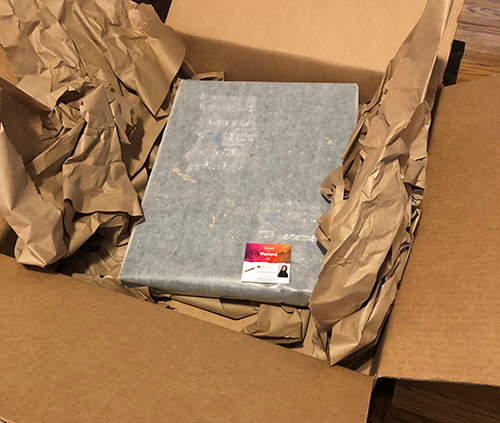 At the same time, I'll use fresh packing paper to pack the artwork in the box securely so it doesn't slide around during transit or during shipping once I sell it since I don't plan to open the package again. Again, I don't use bubble wrap or plastics because those can invite mold and mildew under the right temperatures.
Once I've sealed the box closed, I'll affix a label to three different sides of the box that includes a photo of the artwork as well as the inventory number, title, dimensions, and medium of the artwork. I affix a label to three sides of the box as, while I'm very organized, plans may change once I get the artwork to the storage unit and I'm not entirely sure how I will set up my box layout once I get there. I want to make sure that my label on each box is visible so that I can easily retrieve any piece of art once I sell it instead of having to move boxes around to find what I need.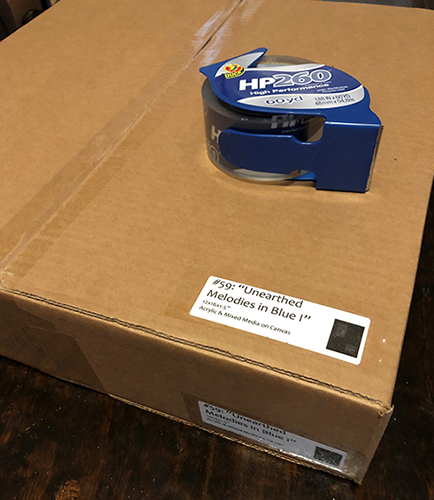 The Storage Unit
First of all, get insurance. Most storage rental spaces will only offer insurance up to $5,000 or less for a fee per month, which for many of us, is useless. Check with your renter's or homeowner's insurance company to add the value of your artwork you are storing in storage to your policy (yes, this is possible). You'll be surprised that it may only raise your premium by $5-10/month (if anything at all) depending on the value of your artwork.
Second, make sure your artwork is stored in a climate-controlled storage unit. If not, you invite humidity in the summers and cold dampness in the winters and everything else in between.
Next, inspect the storage facility before renting and ask about pest control services. Do they exterminate regularly? You don't want rodents making a home in your boxed artwork.
Last, most insurance policies do not protect against mold or mildew so your best defense for these are the steps I've provided above plus depending on the size of your storage unit, including a moisture absorber product or two (some storage rental places sell these) and changing them out every six months or as directed on the package.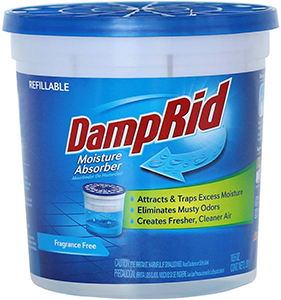 Keep an inventory of the artwork you have in storage not only for business purposes but for insurance purposes.
I hope this article was useful to artists out there who have wondered how to store their artwork. Feel free to leave a comment below if you'd like to add anything or have a question.